Custom Home Builder - Designer Homes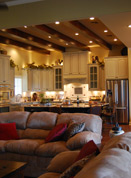 By providing superior service to our clients, Designer Homes has gained the reputation for being Victoria's finest home builder. We understand that building a new home is one of the single largest investments that a family will ever make. It is the greatest show of trust in a builder when he is selected to build a new home for your family.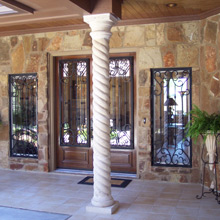 We provide the level of service that sets the standard, before, during and after the construction process is complete. Designer Homes pays particular attention to your needs and desires before we begin the designing process. The attention to construction details, materials, owner communication, cost saving selections and energy efficiency during the process sets us apart from the pack. Our comprehensive service after the closing is the reason that we have the highest level of customer satisfaction in Victoria and the surrounding area.
At Designer Homes by Crossroads Home Builders our focus is on your needs, value for your dollar and delivering a product that meets our client's expectations. Our clients have not only chosen us to build their first home, but many have chosen us to build their second home, and have recommended us to their friends and family.
"A client's recommendation is the best advertisement you can have."